India: Hardliners disrupt Christmas celebrations in Modi stronghold | News | DW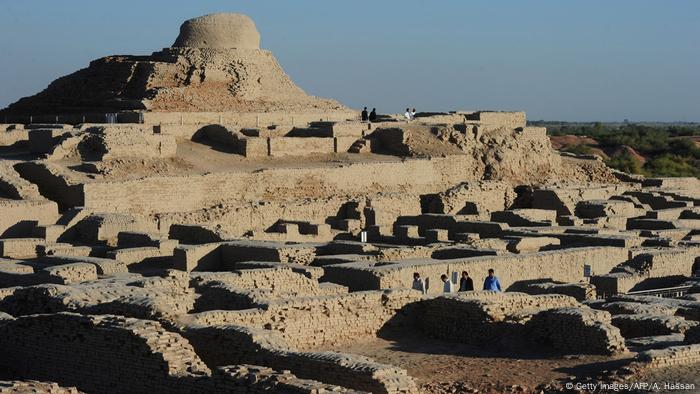 Hard-line groups disrupted Christmas mass and vandalized Christian ornaments in parts of India, media report.
Two unidentified men desecrated a life-size statue of Jesus Christ at the Holy Redeemer Church at Ambala in Haryana, a northern state governed by the ruling Bharatiya Janata Party (BJP), The Hindu newspaper reported.
Citing CCTV footage, Police Superintendent Jashandeep Singh Randhawa said authorities were investigating Sunday's desecration incident from all angles, including personal rivalry.
In Varanasi — Prime Minister Narendra Modi's parliamentary constituency and Hinduism's holiest city — an unidentified group burnt a model of Santa Claus and chanted slogans against Christmas celebrations and religious conversions outside a church.
Social activist Anoop Shramik witnessed about two dozen people burning Santa Claus models, Reuters reported.
Christmas disruptions in Assam
In the Assam city of Silchar, a group of boys claiming to be members of the Bajrang Dal, a right-wing group with close ties to the ruling party, interrupted celebrations by Hindus on December 25, The Hindu reported.
They also "manhandled" a "few non-Christian revelers" at the town's Presbyterian Church near the Cachar district police headquarters, the newspaper reported, citing witnesses.
In a video uploaded on social media, an individual claiming to be a leader of the Bajrang Dal's local unit, said: "We have nothing against the Christians who have every right to celebrate Christmas. Our issue is with the Hindus who went against their dharma to sing Merry Christmas instead of observing Tulsi Divas."  
December 25 has been marked by some Hindu believers as Tulsi Divas, a day dedicated to the spiritual significance of the basil plant.
In the video, another member said the group locked the church after 11 p.m. because of state pandemic protocol violations.
Cachar Police Superintendent Ramandeep Kaur said members of different communities attended the Christmas celebrations, but that "a few Hindu boys came and asked the Hindus not to participate."
Kaur told The Hindu that police had not received any formal complaint yet but that "other legal procedures against the people involved are being undertaken."
Opposition slams 'miscreants'
The leader of the main opposition Congress party and prominent members of minority Christian groups called on Modi to act.
"The PM should direct the BJP governments of Haryana and Assam to identify the miscreants and bring them before a Court of law," tweeted P. Chidambaram, India's former finance minister and a senior Congress member.
Elias Vaz, the vice president of the All India Catholic Union, denounced the incidents over the Christmas weekend.
"The strength of India is in its diversity and the people who have done this at Christmas are the real anti-nationals," Vaz said.
mvb/dj (Reuters, KNA)
Images are for reference only.Images and contents gathered automatic from google or 3rd party sources.All rights on the images and contents are with their original owners.


Aggregated From –